<![if !vml]>

<![endif]><![if !vml]>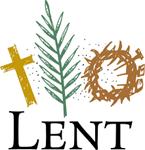 <![endif]>

The season of Lent is fast approaching!
Our Linwood Lenten Dinners will begin on Wednesday March 13th at 6:00 pm down in Fellowship Hall. These six Wednesday evening dinners will be available from March 13th through April 17th. The format for these dinners is as follows: Welcome and Prayer for our meal by Pastor Carolyn, Dinner at 6:00 pm, with a short service at 6:30 pm.
During this service we will sing a hymn, read some selected scriptures and have a short meditation by a church leader. This year, our speakers include: Kathy and Ron Shickles, Rich Sharp, Zach Martin, Sharon Williams, John Jones and Carole Hamilton. Sherry Elliott will be preparing our dinner each Wednesday evening while Beth Aubrey Meyer will provide the music for our hymns.
This year our meditation resource material is again provided by The Society of St. Andrew and titled "Seasons of  Joy and Gladness." If you would like to get a head start on these Lenten Devotional meditations, please pick one up from the Office or in the Narthex. Please plan on coming and sharing in the fellowship of other worshipers as we travel towards Holy Week.
Holy Week Activities include:
April 14 – Palm Sunday
April 18 – Maundy Thursday
                    Pitch-in Dinner at 6:30 pm
                    Service in Sanctuary at 7:30 pm
April 19 – Good Friday
April 21 – Easter Sunday
                  Ellenberger Park Sunrise Service at 7:30 am
                  Breakfast at 8:30 am
                  Worship at 10:30 am
Please plan on celebrating these events with us!
 Gary Harding,
             Chairperson of the Elders